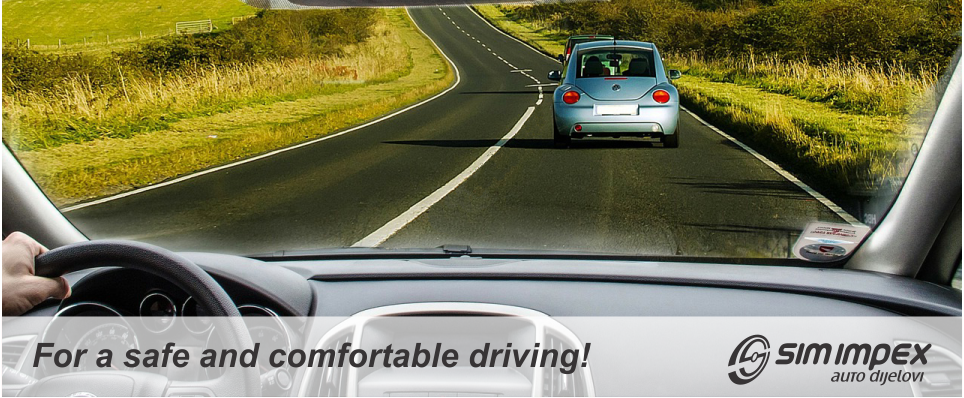 Join our team of professionals!
If you find yourself to be ambitious, professional, diligent, communicative, and with desire to work in a dynamic environment, please send us your CV to:
SiM Impex d.o.o.
Veljka Mladjenovica 12
78000 Banja Luka
With reference "Job Application"
or with E-mail info@simimpex.com
SiM Impex
With more than 18 years experience, SiM Impex from Banjaluka has established itself amongst the leaders in the distribution of automotive spare parts, equipment, and car care for passenger and light commercial vehicles on the market of Bosnia and Herzegovina. Through wholesale and retail, our customers have at their disposal over 70,000 items for more than 40 brands of cars including free delivery within 24 hours from placing an order.
In 19 SiM Impex outlets in cities Banja Luka, Gradiska, Derventa, Prnjavor, East Sarajevo, Trebinje, Zvornik, Brcko, Mrkonjic Grad, Prijedor, Kiseljak, Tuzla, Mostar, Gradacac, Srebrenik, Bijeljina and Sanski Most you may find automotive spare parts made by verified and reliable manufacturers, and also get professional support. Great attention is given to educating employees and customers, enabling us to keep up with the rapid changes that are typical for the automotive industry.
The main value we live in SiM Impex is that all we do has to be in line with the established and lasting principles – sincerely, professionally, fair, quality, long term, in accordance with regulations, and for the widespread benefits.
In October 2017, SiM Impex became part of the LKQ Corporation, one of the world's largest auto parts companies based in Chicago, as well as a member of the prestigious ATR (Auto-Teile-Ring) based in Stuttgart.