MEAT & DORIA carburation and fuel injection components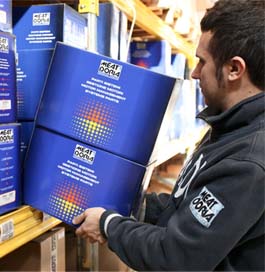 M.E.A.T was established in 1945 by Mr. A. Lorenzi, starting as a distributor of electric spare car parts.
In the beginning of the 50s, M.E.A.T. starts producing carburettor spare parts, a segment which gradually gains more and more weight in the company's strategy.
Moreover, M.E.A.T.'s technological know-how grows and the company becomes a leader in the European market of carburettor parts.
In 1985 D.O.RI.A fuel filter producer is incorporated.
From that moment the company develops in two directions: carburation, nowadays also dealing with fuel injection; and filtration, improved since getting the UNI EN ISO 9002 Certificate in 2000.
Today M.E.A.T. and D.O.RI.A., thanks to the experience gained throughout the years, can offer more than 10000 different products readily available at the warehouse. Most of it is now available in SiM IMPEX stores, where you may find
Fuel pumps
Injection system components
Ignition coils
Oxygen sensors
Emission control components
Cabin filters
and more.