Save your time and money in the newest SiM IMPEX retail shop, opened in Kiseljak at the address Zenicki put.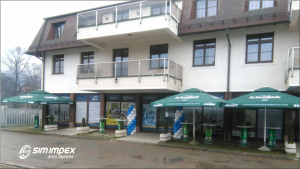 Visit us for a free advice on how to make it affordable to maintain a car by buying quality parts.
A large range of articals will meet all your requirements, regardless of being it a BMW, Volkswagen, Skoda, Opel, Peugeot, Hyundai, Mercedes, Chevrolet or any other European, Asian or American car.
From Thursday, 10 March 2016, you can visit us in your city. Natalia, Vladimir and Dragan are expecting you!
Welcome!